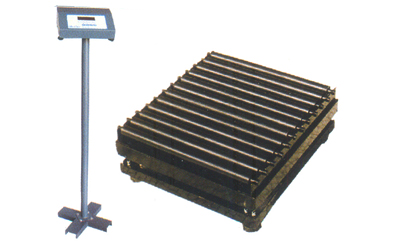 We are Manufacturer, Supplier of Roller Scales. Our setup is situated in Pune and seeking enquiries from Pune only.
Capacity
Accuracy
Pan Size
300kg.
50g
600 x 600mm
500kg.
50g
600 x 600mm
1000kg.
100g
600 x 600mm
2000kg.
200g
As per requirement
3000kg.
500g
Features
Specially designed for Oil Mills & Ginning Mills.
Heavy duty structure with variable dimensions.
Single load cell type & four load cell type.
Kilogram to liters conversion for milk weighing.
In built rechargeable battery with a back-up of 24 hours.
Possible to make Flame-Proof type.