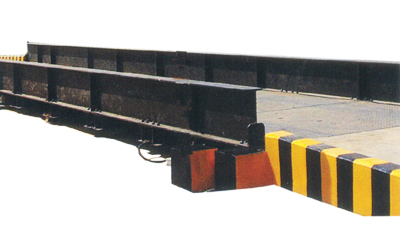 We are Manufacturer, Supplier of Electronic Weigh Bridges, Electronic Weighing Bridges, Electronic Weighbridges, Pit Type Weighbridges, Pitless Weighbridges, Portable Weighbridges. Our setup is situated in Pune and seeking enquiries from Pune only.
Ace Corporation established in 1998 is engaged in manufacturing of variety of Electronic weighing Products under the brand name MASTER. Our product range includes high accuracy weighing scales of 0.010g to Electronic Weighbridge of 200 Tonnes. The range indudes High Accuracy Micro Weighing Scales for Laboratories, Jewellery etc., Table Top Weighing Scales, Bench Scales, Heavy Duty Industrial Platform Weighing Scales Trolley Scales, Hanging Scales, Crane Scales and Fully Electronic Weighbridge.
Master Electronic Scales are engineered to perfection with hi-tech electronic components with micro-processor & IC based circuit to ensure a high degree of efficiency and reliability. All heavy scales for Industrial applications are fabricated using best quality steel, steel sheets and M. S. Checkered Plates. Every piece is crafted with almost care to ensure its long maintenance - free life and durability even under extreme harsh conditions.
Master Weighing Scales are put through a series of strict quality control test, to ensure that International Standards are met which are also in accordance with the standards set by the Government of India, Department of Weights & Measures.
Our prime concern is customers satisfaction. Our range of products, strict quality control norms, committed delivery wide customer network and ethical business practices set us apart from our competitors.
---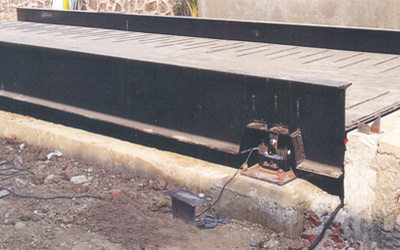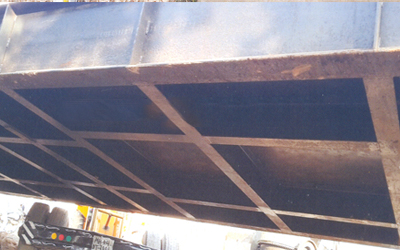 Maintenance free fully welded structure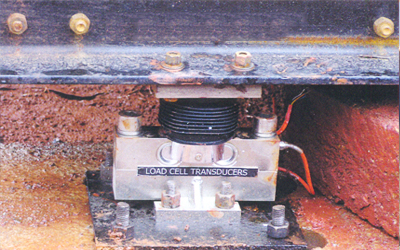 Shearbeam Load Cell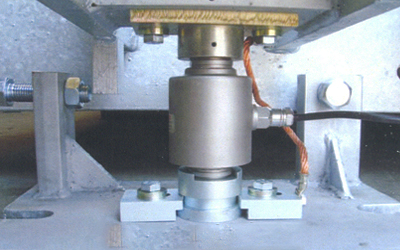 Compression Load Cell
---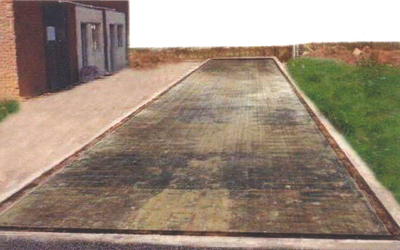 Highly suitable where space is a major concern. As the platform is in level with the ground the vehicles can approach from any directions. Suitable for Public Weighbridge, Sugar Factories, Weighing Tractors / Trolleys, Rickshaw, Mini 4 Wheeler - Tempos
Most Suitable for Industries, Mines, Foundries. The structure is assembled above ground level where the vehicles can approach the weighbridge through the ramps provided on two sides of the Weighbridge.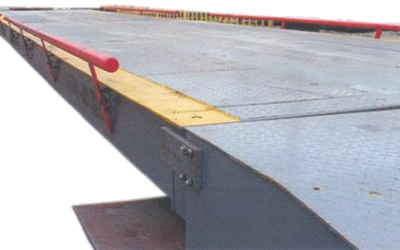 Portable Weighbridge are Mobile Weighbridge which can be shifted from one site to another easily. The modular design provides cost effective transportation and re installation.
Portable Weighbridge are modular fabricated platforms with ramps. This Weighbridge comes with a pre fabricated bottom steel frame and a top frame where in the Loadcells are installed between the top & bottom frame. This Weighbridge can be directly installed on a smooth and hard surface eliminating the civil foundation, saving time & money.
Standard available sizes and capacities for fully Electronic Weighbridge which are suitable for most of the applications.
| | | |
| --- | --- | --- |
| Platform Size | Capacity | Loadcells |
| 6m x 2.5m | 10T | 4 |
| 7m x 3m | 20T | 4 |
| 7.5m x 3m | 301, 40T | 4 |
| 9m x 3m | 40T, 501 | 4 |
| 9mx 3 m | 60T | 6 |
| 10mx 3m | 50T, 60T | 6 |
| 12mx 3m | 501, 60T, 80T | 6 |
| 16mx3m | 501, 601, 80T, 100T | 8 |
| 18mx 3m | 50T, 60T, 80T, 100T | 8 |
Higher Capacities upto 200 Tonnes.
Designs & Specifications may be altered with new developments.
We also manufacture customized Weighbridge as per the specific requirement of our customers.